December 29, 2017
Whitby Wedding Photographer – K & J Engagement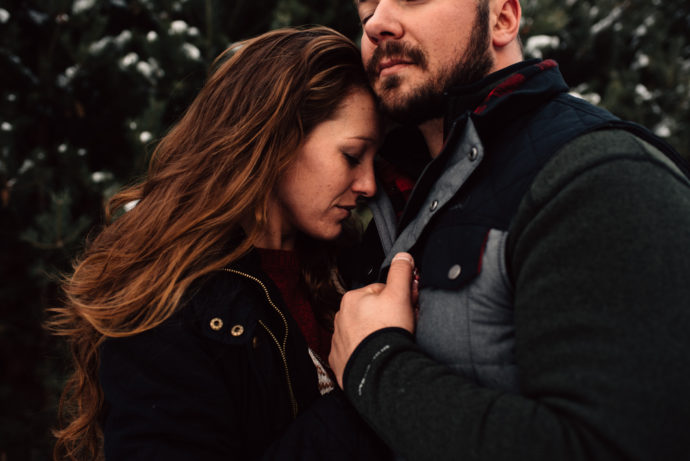 Whitby Wedding Photographer
Blackstock Engagement Photos
It truly makes my day when I receive email inquiries that talk so highly of my work that the clients just know right away that they want me to be their Whitby wedding photographer. This is exactly what happened with K & J. They said that they had been scouring the internet for a photographer but were having a hard time finding the right visual fit. That's until they found my website and knew that my style was just what they were looking for. We set up a consultation and we had a blast getting to know each other and talking about what they had in mind for their wedding day. They booked on the spot and the rest is history! They wanted a snowy engagement session to contrast their fall wedding day and their family farm was the perfect setting. It also worked out better for their daughter because we could keep her in the truck when she wasn't needed and then she didn't have far to go after we were done. Even though it was pretty cold I'm so happy that there was lots of snow.
K & J met while training for their careers in law enforcement out of province. They literally lived in the same space for many months and through that time spent together their love blossomed. They have now moved back to their home province of Ontario where they are planning to have their wedding on their family's beautiful Blackstock property. They also have an adorable and happy young daughter who will be a huge part of their day.
Thanks so much for choosing me to capture such lovely moments in your lives! I can't wait for your wedding day. 🙂
Check out more engagement sessions while you're here!
Blackstock engagement photos by Whitby wedding photographer, Chelsey Cunningham.