December 4, 2017
Erica & Jon | Woodbine Beach Engagement Photos Toronto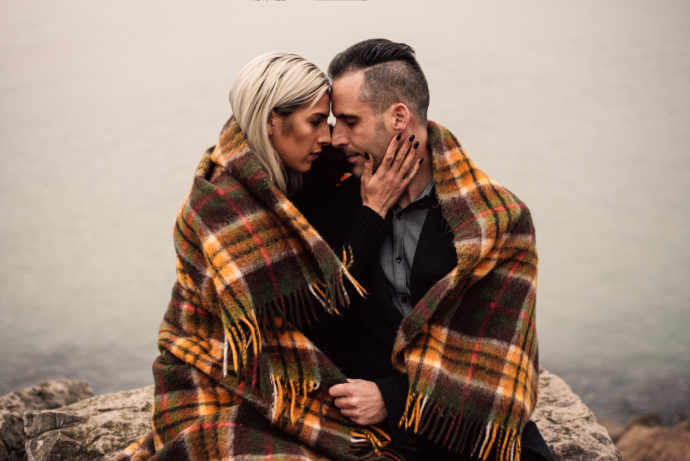 Woodbine Beach Engagement Photos Toronto
The Shoot
I was so glad that Erica wanted Woodbine Beach engagement photos. She had the location in mind for their engagement session from day one. I love when couples have a spot that they want to shoot at because I know that it will be a location that they are comfortable in and will enjoy being at. It usually also has sentimental meaning to them. For Erica and Jon, it is a place that they visit occasionally for a nice stroll with their dog. I had never been to Woodbine Beach before and I was totally amazed at the size of the beach. It's such a far walk to get to the water! But I guess that's a good thing, lots of space to lay out on the beach. I also really liked shooting their engagement photos at the beaches in Toronto because it offered so many different backgrounds. I was not at a loss for variety even though we were at a beach. It is surrounded by beautiful parkland which was covered with beautiful fall colours. Erica and Jon's Woodbine Beach engagement photos are definitely some my favorites that I created this autumn. 🙂
Their Story
Erica and Jon met online 2 years ago and have been inseparable ever since. They have a fur baby together named Bonnie but she couldn't make it to the session, unfortunately. They live together in Toronto and love dining out around the city. Erica is a hair stylist and Jon is an app developer. I actually grew up on the same street as Erica. We both have sisters and we all used to play together all the time. Erica's stepmom actually helped us find our first home. It's so awesome to be working with someone that I know. They are getting married at the Thompson Hotel in Toronto in June 2018.They are so excited to get married and I can't wait to capture their beautiful day. I can't wait!
If you liked checking out this session, be sure to check out more engagements!
Woodbine Beach engagement photos by Chelsey Cunningham.
You might also like
October 30, 2016

October 26, 2017