January 3, 2018
What is a Pre Wedding Photoshoot?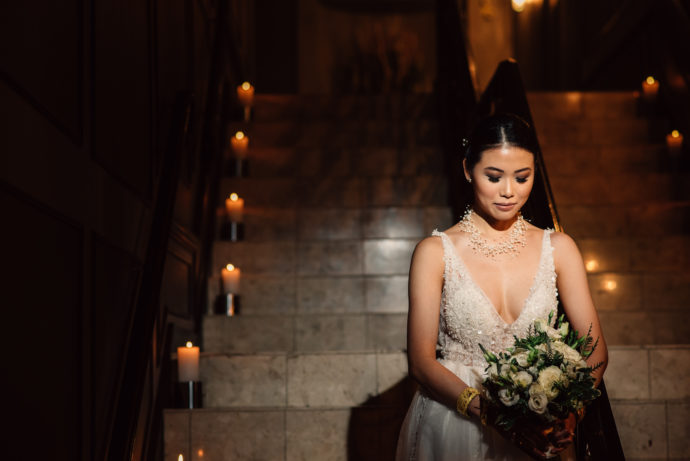 What is a Pre Wedding Photoshoot?
There has been a lot of people searching for the "Pre Wedding Photoshoot" online recently. So what exactly is it? It can be kind of confusing because it's technically an engagement session. But I guess you could say that its approach is different. The Pre Wedding Photoshoot is more of a production than the classic engagement session. With the engagement session, you may just pick a nice nature or urban setting, dress semi-formally and then take some romantic photographs. But when it comes to the pre wedding photoshoot it's like putting together an editorial shoot, meaning it could be on the front cover of a fashion magazine. The pre wedding photoshoot originated and has become most popular in Asia. Young couples from China are becoming more Americanized and are falling in love with the North America way of life. So to show that they love all these aspects of our culture they travel to the United State's most famous cities for their session. These sessions also tend to be very glamorous, lit with artificial lights, and have an air of celebrity to them.Think fast cars, luxury and famous scenes. Basically, the pre wedding photoshoot as it's known right now is more about getting glammed up, renting fancy props and striking a pose.
What is an Engagement Session?
You have probably heard of an engagement session or have seen images from photoshoots your engaged friends have participated in pop up on Facebook. Unlike the pre wedding photoshoot, engagement sessions are laid back. You can dress however you like with most clients deciding to go casual or semi-formal. These sessions happen nearby to where the couple lives and most frequently take place at the local conservation areas. More often than not, the session will not be lit using artificial lighting. However, that totally depends on the style of photographer that you hire. You and your photographer will go on a hike together chatting and taking relaxed photos throughout. Many photographers take this time to build a bond with you to make sure you are as comfortable in front of their camera as possible. This is a really important aspect of the session as any awkwardness shows in the images. It's important to have this time to know what it's like working with your photographer before your wedding day. The photographs you receive from your engagement session can be used on your invites and will give you prints to hang on your wall that portray you as your everyday selves.
Which Session is Best for You?
So after reading this are you questioning which session you would like to do? Well, think about it this way. Would you rather have the images focus on the natural intimacy of your connection or do you want photos that show more adventure, high production value and a focus on making every image perfectly crafted? Obviously having an engagement session just around the corner and not picking up props is just going to cost you the photographer's session fee. But if you are going to do a pre wedding photoshoot that requires travel, a hair artist, makeup artist and rentals the price will be quite different. Also, if you're looking to capture you and your love on an adventure lots of photographers offer adventure sessions. You will travel a few hours to an awesome location and spend time shooting there. This will cost the session fee and the photographer's travel expenses.
So what do you think? Will the pre wedding photoshoot reach the level of popularity it has in China, here in North America? We'll have to see!
Read more articles for Brides and Grooms on the blog!
You might also like
April 12, 2017

June 16, 2017