June 2, 2017
Heber Down Engagement Photos, Whitby – Lisa & Jevin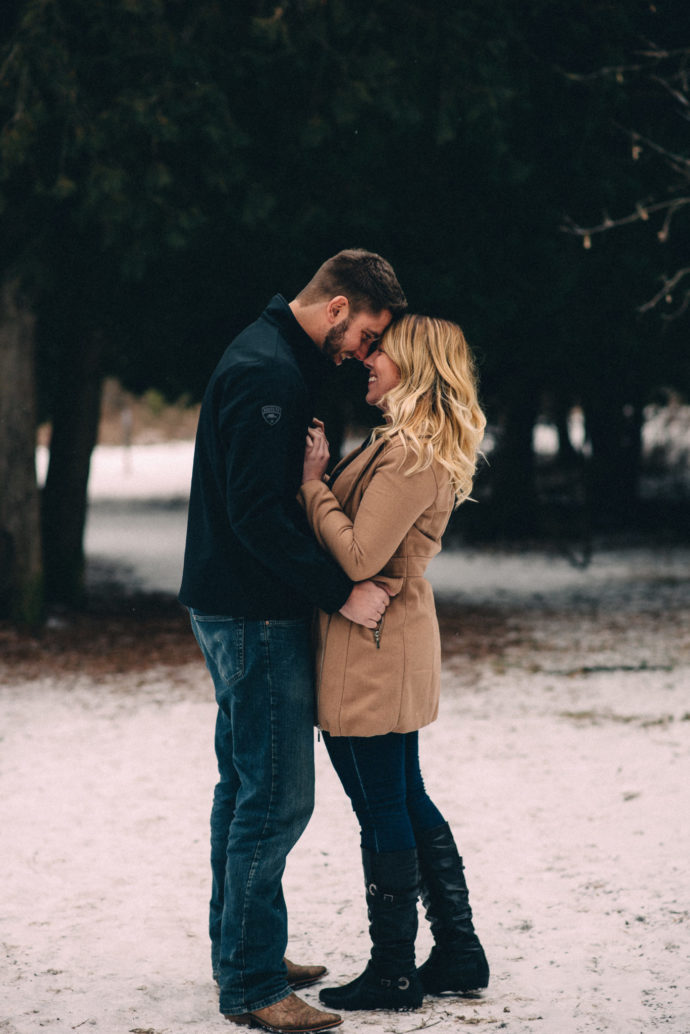 Heber Down Engagement Photos: Lisa & Jevin's Story
I met Lisa in high school when I moved up to the grade above me's Photography Class. She was always so sweet. We learned photography the old school way with black and white film, developing it ourselves in the darkroom and all. Funny enough, we've both become professional wedding photographers. She went on to study photography at Durham and I went on to Humber. We've also worked as second shooters for each other on multiple weddings.
Lisa and Jevin met online and their connection grew quickly. They love being on the open road as Jevin lives in Guelph, meaning they often drive back and forth to hang out. Their favourite things to do together are fishing, listening to country music and drinking beers by the campfire. Lisa has a constant travel bug and it's definitely wearing off on Jevin. They recently took out on a road trip through the Southern States of the United States of America.
With the original plan to capture these two cuties ice skating on a local pond, the usual on and off cold weather we had been receiving ended up being warmer than expected. So instead I opted for the classic and beautiful Whitby engagement photography location, Heber Down Conservation Area. Heber Down Engagement photos always turn out fantastic thanks to the wide variety of space and landscape the conservation area has to offer. It helps that I used to live close to Heber Down and used to go for hikes weekly their with my pup, Jack. I truly know Heber Down Conservation Area like the back of my hand which helps in planning the best spots for Whitby engagement photos.
Thanks so much for letting me capture your adorable love. It was such a pleasure working with you two! I hope much more adventures and fun are coming your way.
Check out more engagement sessions!