February 5, 2018
DHillier Park Engagement Photos by Durham Engagement Photographer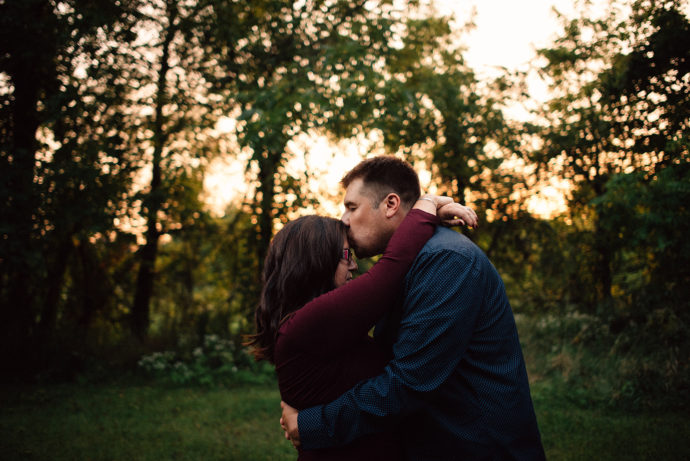 Dhillier Engagement Photos by Durham Engagement Photographer
As a Durham engagement photographer, I am often asked about the best Durham photoshoot locations. When Sarah and Eric said that they were open to recommendations for their engagement session I put my thinking cap on. I wanted to choose a nice outdoor location that I hadn't used in a while. I also wanted to have lots of great variety of setting in a small area. I decided on DHillier Park in Whitby for their engagement session. I had photographed there a couple times in the past and had always been a gorgeous spot. They also wanted to bring their young daughter for a few captures so I didn't want to overdo it with the walking. This location was perfect for yet another session and it has wildflowers all over in the summertime.
It's always nice when engaged couples bring their young kids to a session. I find it is a nice touch because they will be such a big part of their parent's wedding day when it comes time. They may as well be part of the engagement session! My, was Sarah and Eric's daughter adorable. I can't wait to see her all dolled up in her flower girl attire. Just think about the look her dad will have on his face after seeing his little girl and the love of his life walk down the aisle towards him.
Sarah and Eric got engaged on Christmas morning at their home. Eric gave Sarah a gift to open, it was an engagement ring. When she looked up he was down on one knee. Such an intimate and romantic way to propose! Plus, she was totally surprised. Well done Eric.
I'm so excited for their wedding at Tosca Banquet Hall in Oshawa! Thanks again guys for choosing me to capture such a precious time in your relationship. 🙂
Engagement photos by Durham engagement photographer, Chelsey Cunningham.
You might also like
August 28, 2015

June 16, 2017