February 14, 2017
Starting a Photography Business: What You Need to Know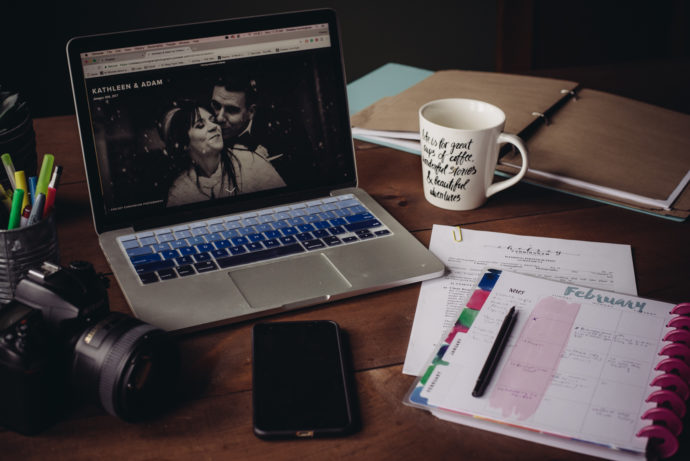 So You're Thinking about Starting a Photography Business…
Photography like any other business is just that, a business. It is not a glamourous, easy job that will have big incomes from the beginning. You need to know what you are stepping into when you are committing to starting a photography business and where to invest your money. Please as you read, think about what you have in mind when it comes to each section laid out here. I hope this helps you decide whether or not you have the grit and patience for this long journey.
What Area of Photography?
One of the biggest things that I believe you need to know before diving into photography, starting a photography business and having a successful photography business is deciding which area of photography you are going to specialize in. I'm not saying that you can't dabble in other areas to increase revenue streams. What I am saying is that you can't  be a jack of all trades. You have to be a master of one and have people recognize that. When I say area of photography I don't mean landscape or portraiture or fine art. Be very specific. Who is your customer and what type of imagery do they want. Some areas are weddings, families, newborns, travel, commercial product photography, fashion, editorial portraiture, photojournalism for news agencies. There's quite a vast range so you need to do research into which one you think you're better suited for, which one makes how much many on average and how you plan on starting a photography business in that field of photography. I say that you need to choose an area first because you need to do the research into that area to find out how competitive, saturated and where jobs and especially where the money comes from in that industry.
You DON'T Need the Best Gear when just Starting Out
I have seen many aspiring professional photographers who make the decision that they want to be just that. They think that if you want to be a professional the first thing that you have to do is purchase professional grade gear… and a lot of it. Yes, gear lust is real and its hard to get over, I know. But if you are of professional skill level you do not need the best gear to create amazing imagery. Yes, if you're shooting in that super dark church you need a flash. I get it I do. But do not give yourself an excuse to spend so much money. Check for used equipment first. The biggest things in business is to increase your profits as much as possible. You always focus on how much profit you are bringing in that month and strive to make that number the highest it can be. If you paying for tons of gear at one time or month to month it'll make it harder for you to create a profitable business. If you are just starting out in photography the gear I recommended would be a crop sensor amateur level body with a 50mm and 85mm lens. (Specifically, if you're more interested in photographing people.) This set up will still produce fantastic images and those focal lengths are pretty dynamic for that they can be used for. Please be thoughtful when purchasing gear. There are much more important places to invest your money when starting a photography business.

A Portfolio to Showcase
Before even registering a photography business or broadcasting your new endeavor to the world you need to create a portfolio first. Potential clients will require seeing past work before they consider hiring you. This also lets people know what caliber and style of imagery to expect when working with you. I know jumping right into trying to book people might be tempting and it's so easy to register a business and but you might want to create your portfolio first so that you don't have bills to pay before you even have content to market, post on social media and to draw people into working with you.
How to Build your Portfolio
Friends and family are where everyone starts. Bug your sister, brother, mom or dad. They can't say no if they truly love you right 😉 Friends are great too! If you are looking to photograph couples, engagements and weddings get together with a friend and their partner and shoot. You can even pretend that it's an engagement session! Who cares just show people what you can do. Another fantastic avenue is Model / Photographer groups on Facebook and even social media sites in general like Instagram. Who wouldn't want free images of themselves and their love? You don't know what could transpire until you ask right? Just go for it and practice as much as you can. This could also lead to you discovering that a different area of photography might be better fitted for you. Just realized after that couples shoot that you're really not that lovey dovey and don't like people? Ah! Maybe commercial photography creating ad campaigns for products is more your avenue. Back to the drawing board!
Knowledge of Manual Use of Camera
No excuses… If you want to be a professional photographer you need to start learning the ins and outs of a camera now. Don't you dare put that camera on auto because you've just put yourself on the same skill level as everyone else who owns a DSLR camera. Learn the exposure triangle (aperture, shutter speed, ISO) and how different adjustments affect an image. Understand lens compression and the different effects you will receive when choosing a lens to shoot with. After learning the ins and outs of your camera your next daunting task will to become a master of light.
Business plan (Don't make one)
However, you need to know who your customer is and how they behave, shop, hang out and what social media platforms they use. How old are they? Male or female? What do they like? Business plans are something business people draw up mainly to meet with the bank regarding a loan. And that one is not going to happen so it's pretty irrelevant. So if you are planning to focus on family photography you will be setting your sights for the mom. Women control 70-80% of consumer purchases because at the end of the day they make the final decision on where the family money will be spent or not. Are you striving for the higher class family with a lot of disposable income? These and many other characteristics of your ideal client is important to know so you can figure out the right way to market and advertise to them.
Registering your Business
Registering your business will be the easiest step in this whole process which is kind of ironic seeing as actually running that business and making it successful is nothing but easy. You will need to search the business name you would like to use to make sure it isn't already in use. It costs approximately $85 to search business names and register your business. For this process, you will need to know the ownership type of your business. Is it just you who will be the owner and operator? Than you are a sole proprietor. Working with your husband or wife? Partnership. Looking to create a big studio with lots of people working for you, etc? You'll probably be a corporation but that's usually unlikely business type when it comes to a start up photography business. The online application will ask a few other straight forward questions and voila you're the owner of a photography business.
The Photography Business: 20% Photography 80% Business
That brings me to the fact that the photography industry consists of 20 percent image making and 80 percent business tasks like finding clients, keeping up with social media, blogging, administration, constantly learning, networking and many other things. Are you just as interested in business then you are photography? Because you will be a business person more so than a photographer if you want to make it. You need to get just as much excitement from doing business than from your photoshoot because it's so important that you carry out those tasks as happily and faithfully as a new photoshoot idea.
It's a Long Journey to Success
The number one thing you need to know when starting a photography business is that is TOUGH. And I mean tougghhh. It will take many, many years to make it to where you are dreaming about going right now. Your first year will be full of lots of money spending and frustration as to how hard it is to find clients. You will learn what works and what doesn't. Trust me there truly will be blood, sweat and tears. If business was easy everyone would be doing it. I won't lie there are some days when I wonder why I wasn't born one of those people who are comfortable with working for someone and just bringing home the tofurkey. My bittersweet ability to never be happy where I presently am and always strive to get to that next bigger and better place is what I believe is the difference. You need GRIT. If you don't have grit I'm sorry but you need it. What if I told you that it would take 10 years of hard work and long days for your business to become what you want it to be. Would you still do it? I'm telling you right now 10 years to create a bumping business is the norm. You will probably not be able to quit your day job in the next year if that's what you're thinking also. This is a long, winding road with lots of obstacles, mistakes and learning but if you stick to it you'll be surprised at what you could accomplish.
Necessary Logistics
Banking
Some people would disagree with me but I 110% believe that if you are an owner of a business that you should have a separate banking account from your personal account. Why would you mix your personal money with your business? Yes, you are the owner and will receive most of this money as income but everything must be tracked. It'll make your life harder if you're digging through your chequing account trying to remember if that was a business or personal purchase. Also at the end of the day, I like my business to be as legit in every area as possible. A business without a banking account? That doesn't smell legit to me. Most business chequing accounts start at $6/month. I use Quickbooks to keep track of my accounting data like revenue and expenses. This conveniently syncs up with your business accounts and imports this data which you can then sort and report on. Impossible or at least super annoying if you're also using the account for personal use. They will also set you up with a business savings account which will be used for the next point…
Income Tax
If you are collectively earning $50,000 or less every year you should be deducting %15 from the money from sales that your business is bringing in. Remember, this isn't just the income that you are bringing in as a business. This is the income that you are bringing in as an individual. If you are working a full time or part time alongside running your business you will need to include this as well. It is an industry rule of thumb that you set aside 30%. This covers any oopsys that you might not have realized or if you didn't make any tax mistakes it'll be leftover money to cover the cost of your accountant (Yes, you need one.) and maybe a little vacay or that lens you've been drooling over. None the less you must be putting aside income tax money for every job you receive. If you're starting a photography business even the first dime you earn has to be taxed.
HST
Unless you bring in $30,000 in your first year you will not have to collect HST and you should not collect it until then because if you do and haven't hit that number you still have to pay that collected tax money to the government or that's big trouble, obviously. It's important to keep track of the money you are bringing in every month so that you can try to predict if you will be reaching that number and when you should start charging HST. You do not have to charge HST on income before 30,000 but anything after 30,000 that year must be taxed and if you are thinking about wedding photography that could be a tough one because packages and pricing is agreed upon by couples sometimes over a year in advance. Keep an open mind and never forget about tax.
Insurance
This comes back to being a legit business. You want to be starting a photography business that is legit right? Will you and your clients protected if something shitty happens? What if you are at a shoot and someone trips over your light stand? You ask grandma to come over here up the stairs to the family photo location and she falls and breaks her hip. What if you're on set and someone walks through and steals your camera bag with most of your gear inside. What do you do and are you prepared for these situations? This is where insurance comes in. Insurance protects you from liabilities and damaged or loss of the equipment you need to make money. Yes, I know what are the chances that your light is going to explode and burn the reception down? Probably slim but I don't want to receive that bill in the mail just because I didn't want to pay the $70 monthly insurance fee.
Contracts
This is another big one for covering your butt. Bridezillas are a real thing and so are crazy moms. You need to have contracts between you and ALL the clients you work with. What if you photograph a wedding and the groom, unfortunately, had a massive breakout of acne just before the wedding. Are you required to retouch every image he is in to return is skin to blemish free? You don't want to do that right? But did you and the couple agree that any extra and time-consuming retouching would be an extra cost? If not you could be on the hook to retouch those images at your client's request. Contracts are a safety net to protect you and your client they are not a waste of money. For me, this comes back to being if I want to be a legitimate business or not. Do I want to put my neck on the line over money or do I just want to be legit and protect both me and my clients from any unhappiness or… court! This is a must when starting a photography business.
 
Your Brand
What will your brand values be? What's your aesthetic and who is your ideal customer? You need to have a clear vision of what you want your brand to represent and what you want it to develop into in the future. You should be consistent with branding themes throughout your website, logo, social media, etc. What will separate your photography business from the rest and how will you keep customers coming back? These are all important things that you have to know before taking steps to bring your business into reality. Do this first when starting a photography business!
It's Expensive
Like any business, there will be a lot of start up costs and expenses in your first year of starting a photography business that you may not be able to make a profit because of. But it's true what they say about having to spend money to make money. Just make sure you are spending it in the right places. Buying that super cool 1.2 lens will not make your business more successful. Spend that money on business classes and advertising? That's definitely a better choice. Below I have laid out what you can expect to pay in expenses for your first year of business. This is a conservative number and I've left out the dinky things like props, thank you gifts and office supplies. That being said expect to pay more if you're not the greatest at keeping your money in your wallet. 😉
Costs of Starting a Photography Business & Maintaining Said Business
Camera Gear: $2500 (If you keep it simple)
Photoshop & Lightroom: $180/year ($15/month)
Computer: $1800 (Macbook)
Website: $250 / year (Approximate)
Hard Drives & Back up Software: $300 / year
Quickbooks: $180/year ($15/month)
Photography Contract: $800 – $2000 (Very much depending on how much work needs to be done)
Business Registration: $85 (Every 5 years)
Banking: $70/year ($6/month – Approximate)
Insurance: $840/year ($70/month – Approximate)
Accountant: $300 – $500/year (Approximate)
Educational: $500/ year
Advertising: $2000/year (Depending)
Total: Approximately $10,850 in expenses during first year with conservative spending.
You might also like
September 7, 2017