December 20, 2016
Parkwood Estate Wedding, Oshawa – Jessie & Rob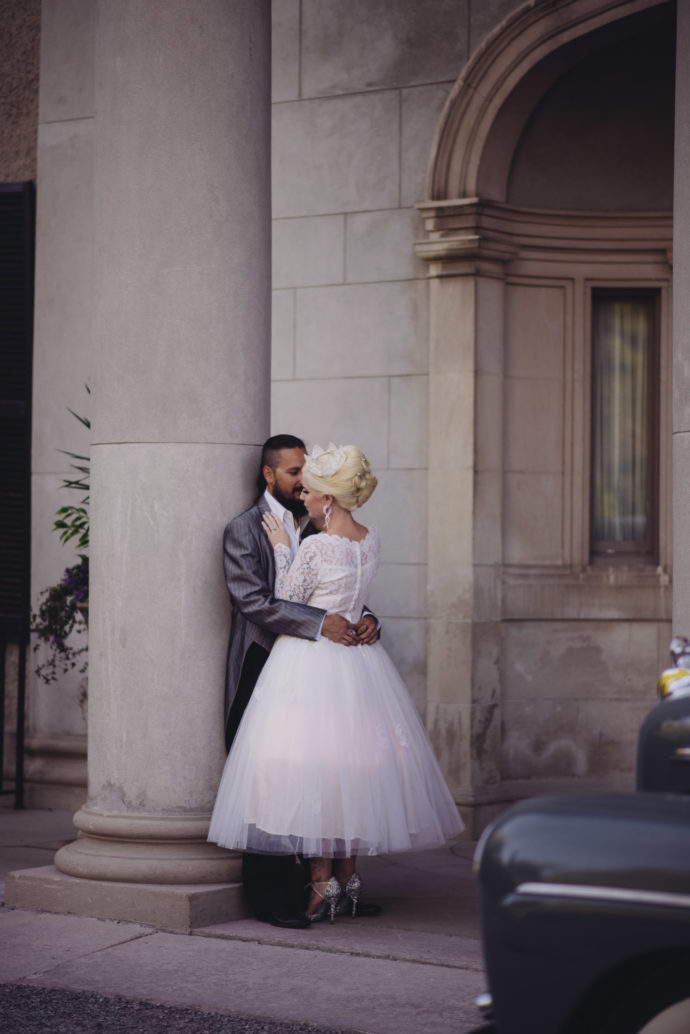 Parkwood Estate Wedding – Jessie & Rob: Their (and our) Story
I met Jessie in Rob earlier in my wedding photography career when I was doing a lot of portfolio building photoshoots. Her friend Courtney, suggested that we work together when I posted that I was looking for couples to work with. We proceeded to photograph a (not quite yet) engagement session at the Children's Arena in Oshawa. I had an absolute blast working with the two of them and their little guy, Frank. They had so much spunk and individuality it made my heart sing.
Maybe a year later, Rob and Jessie did actually get engaged. It felt like Deja Vu to hear about it. And the crazy thing was they planned their wedding in 4 months and they asked me to capture their day!
Their ceremony was at Kedron United Church in Oshawa. Jessie chose Kedron Church because it is the spitting image of the church that Jessie's grandparents married in. The theme of their wedding was circus. So they had cute circus themed stuff everywhere. I'm sure you can tell just from the images how fun and non-traditional this couple are. It was an emotional ceremony in the intimate church. She also wore her grandmother's slightly altered wedding dress. After making some images outside of the cute as a button Kedron Church we moved on to Parkwood Estate. Parkwood Estate is an absolutely amazing venue to photograph at. Parkwood Estate Wedding photos are my new favorite! After my part of the day was over the couple and their friends and family moved on to their reception at the Waltzing Weasel Oshawa.
I am so thankful for being a part of such a unique Parkwood Estate wedding. Jessie and Rob really didn't care about following traditions and stayed true to themselves and their love when celebrating their big day. Thanks so much for having me capture your day Jessie and Rob!
You might also like
January 10, 2017

August 20, 2016