September 19, 2016
Non Traditional Wedding Photography- The Authentic Bride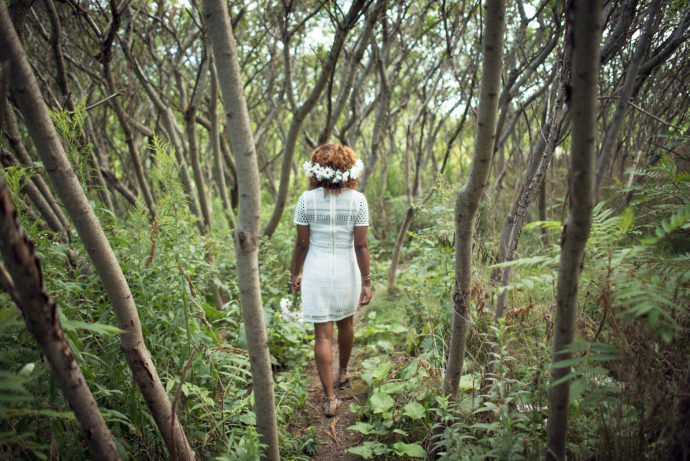 The Idea – Non Traditional Wedding Photography
I don't want to be a traditional wedding photographer, I capture non traditional wedding photography. I don't want to be similar to anyone else or follow trends because it's what everyone is doing. With every shoot I challenge myself and the definition of a wedding. I want to test the boundaries of what a wedding is, visually and emotionally.
Does your dress really have to be a white gown? Does it have to involve the exchanging of rings? Do you need to invite lots of guests or anyone for that matter? Just because some things are deeply rooted in the tradition of marriage does it mean that your love is any less if you stray the path? I don't think so and I think there's a lot of couples out there that feel the same way. Your dress doesn't have to be the colour brides have been wearing for hundreds of years. You definitely don't need a diamond ring to show how much you love each other. I believe that couples should freely design a day that is unique, intimate and created with their own personalities and love in mind. Why not originate your own traditions? This is why I love the idea of elopements and non traditional weddings. Couple's that are strong willed and are true to themselves and the ways in which they choose to celebrate their love are the most memorable. Have your wedding in that far off land of your dreams in that stunning colour you love dress! Invite the maybe few people in this world you love with every ounce of your being, and they you. Maybe it's just you two on the dock at your cottage during a fall sunset. Whatever your vision may be it's the right one.. because it's yours 🙂
The Shoot
With this photo shoot featuring the absolutely stunning Camille and talented Sarah Feena Artistry (MUA) I wanted to create non traditional wedding photography and the feeling of a day that is stress free, free spirited and one of a kind. It's not about the high end venue or the designer dress. It's about the bride feeling like the most beautiful, authentic version of herself. The ring is a simple gold band, signifying eternal, untarnishable love. Her natural hair and simple dress ignores the call for brides to pursue the lastest trends. This bride is a nature lover who knows at the end of this day one of the last things she will walk away with to cherish the rest of their lives will be the everlasting photographs. She does not rush them, she does not view them as just another event in the day. She loves art and that today, her and her love are the subjects.
You might also like
September 1, 2016

September 22, 2016