February 14, 2017
Newcastle Community Hall Wedding – Kathleen & Adam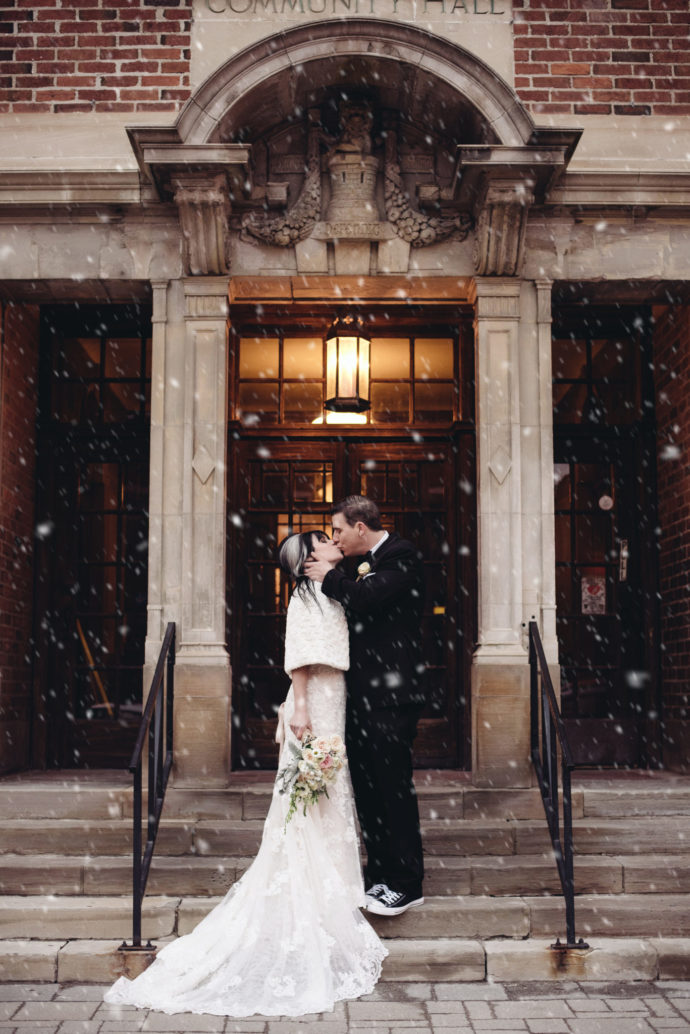 Newcastle Community Hall Wedding – Kathleen & Adam: Their Story
Kathleen and Adam met through mutual friends during a casual hang out at the local downtown bar. Later that week Kathleen saw Adam driving down her street and waved him over. They found out then that it wasn't just Kathleen's street he was driving down, it was his too!  "I couldn't get rid of him once he knew where I lived" she said. For years they were living just a few doors down from the love of their life.
I've heard people say that if someone stays a part of your life for 7 years that your relationship will last forever. Well, it's fifteen years later and this couple is still by each other's side. I think it's safe to say they are inseparable!
Kathleen and Adam were married in St Joseph's Church in Bowmanville. They had a full mass surrounded by a lot of their family and friends. St Joesph's is a stunning church and to my surprise the priest lets me move completely freely. You may not know this but many churches do not allow photographer full access. They usually restrict flash or make them stay in one spot or sometimes they don't let you photograph the ceremony at all! That's why I was so awestruck and thankful when, Paul, the priest presiding over Kathleen and Adam's wedding said I could even go up on the carpeted altar area. Say what? I still felt weird about it so I stayed off for much of it but I thought it very selfless of him to allow the couple to get a wide range of angles for their wedding photography.
After their beautiful St Joesph's Church wedding in Bowmanville, we headed to Newcastle Community Hall for their reception and wedding photos. I had previously toured the Newcastle Community Hall with Kathleen prior to her wedding day and absolutely loved it. It is very old with lots of stunning character, my favourite! Princess Weddings also did a spectacular job of decorating the venue.
A big thank you to Kathleen and Adam for having me as part of your beautiful Newcastle winter wedding. It was such a treat! This Newcastle Community Hall wedding was so fun.
You might also like
January 10, 2017