September 14, 2015
Lynde Shores Engagement Photos, Whitby – Marissa & John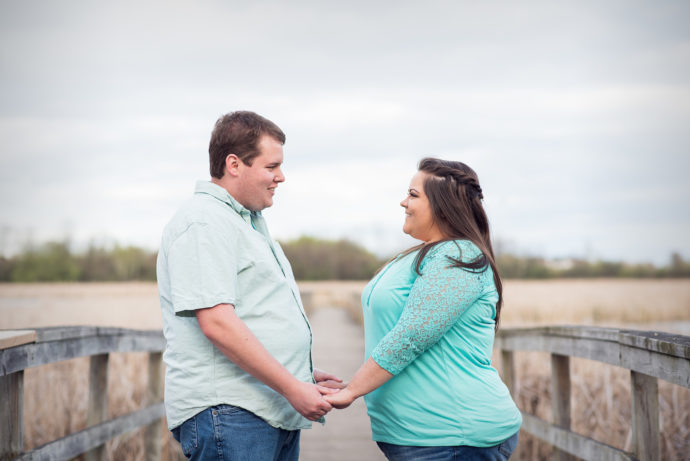 When Marissa and John said that they wanted Lynde Shores Engagement Photos in Whitby I was so excited. The location is a popular one but fantastic none the less. With its stunning boardwalk that goes out on the marsh and the vast array of wildlife that is always bustling around you. I particularly love the small grove of birch trees it has. It's perfect to visit in the fall months. The only downside is that dogs are not allowed in the conservation area. However, that's why there is so many chipmunks, ducks, geese, swans, and squirrels all about!
Marissa and John met online and quickly became inseparable. They share a love of being outdoors, camping every weekend they possibly can. Marissa has even found a new passion in portaging up north. That's why it was super fitting for John to ask her to be his forever life partner up at their family cottage. It was during the fall season, Thanksgiving weekend to be exact and of course, the couple took advantage and headed up north. The fall leaves of oranges and reds all around them like the flame of love between the two of them. John and Marissa knew they would be spending the rest of their lives together but she was still surprised when John got on one knee. Standing on the edge of their cottage's dock John popped the question.
Thank you so much, Marissa and John, for having me photograph your Lynde Shores engagement photos. It's such an exciting time in your live's together. I'm so looking forward to your Herongate Barn Theatre wedding in June!
Looking for more great engagement photo locations in the Durham area? Check out this blog post! There are so many great locations right under our noses here in the Durham Region and Greater Toronto Area.
You might also like
July 14, 2017

October 26, 2017