June 19, 2017
Kawartha Lakes Wedding Venues – Rustic and Outdoor Wedding Venues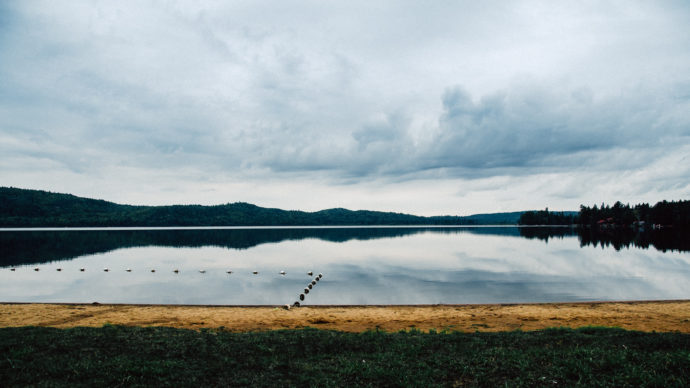 Kawartha Lakes Wedding Venues
If you're thinking about having beautiful, outdoor wedding what better place to have it then in Kawartha Lakes? Kawartha Lakes is a huge region with so many stunning landscapes and Kawartha Lakes wedding venues on offer. The Kawarthas are not too far from Toronto and the GTA but it feels like a world away. You are quickly transported to cottage country which is filled with relaxation and peace. The Kawartha Lakes region is perfect for brides and grooms looking for a country, rustic or forest wedding.
Sprawling hills and trees surround you. In the background, you can hear the rustling of the farm animals. Mostly ducks and goats. After several years of hard work Danielle, owner of South Pond Farms restored her century barn. This wedding venue is constantly evolving and offering new services. South Pond Farms is an amazing Kawartha Lakes outdoor wedding venue that also offers their century barn for ceremonies. The farm also practices farm to table food practices which will make you and your nature loving guests feel that much better.
Capacity: 140 guests
Offers a wide variety of in-house services for their couples including floral design, decorating, DJ, wedding favours, officiant, and guest transport. Really quite a one stop shop!
Property Fee: $7,000
Starts at $85 per person
As the former home of Sir William Mackenzie, the founder of the Canadian Northern National Railway it is now considered a National Historic Site and is protected under Parks Canada. This large estate built in 1888 is situated on 13 acres and has many gardens. Its outdoor ceremony location is absolutely stunning with large evergreens, planted by Lady Mackenzie herself 100 years ago, wrapping around for an intimate wedding setting.
Capacity: 180 guests
Starts at $144 per person
Century Barn is located one hour east of Toronto and really is a gem of Kawartha Lakes wedding venues. With both indoor and outdoor wedding venues available it is a versatile venue. The property is situated on a hill was a fantastic view of the surrounding fields and forest. The outdoor ceremony location in encompassed with trees for the couple that loves being outdoors. It is also possible to have your ceremony inside the century barn. The Century Barn truly is the Kawartha Lakes barn wedding venue you've always dreamed about.
Capacity: 160 guests
Additional Services: Bridal suite
Northview Gardens is a cutesy wedding venue with an outdoor ceremony location. This venue provides a great mix of indoor and outdoor spaces for your guests to mingle. Their Kawartha Lakes outdoor wedding venue ceremony area is gorgeous with a stone aisle, 3 large arbours, and wooden benches. This small wedding venue has lots to offer in terms of photography locations and an intimate wedding feel. A great location for the bride and groom looking for a quiet wedding venue surrounded by nature and forest.
Capacity: 150
Viamede Resort was originally built in 1885 and is placed on the edge of a lake surrounded by 165 acres of pure wilderness. They have a historic wedding chapel that is walled with beautiful cedar strips and big bright windows that allow for great photography. You can have your ceremony on their lakefront boardwalk, in the chapel or elsewhere on the property. For couples looking for a more intimate wedding on the Viamede Resort property, you can use their Mount Julian restaurant. The great thing about this large venue is that it only allows one wedding per weekend meaning it will be all about you and your day. Viamede even has a dog park for all you dog loving brides and grooms!
Capacity: 80 guests
Property Fee: $5,000
Starting at $230 per person
I hope that this article has helped you in your search for a Kawartha Lakes wedding venue! It's not the easiest undertaking! Good luck with the rest of your wedding planning 🙂
You might also like
June 9, 2017