December 29, 2016
Greenwood Engagement Photos – Sara and Christian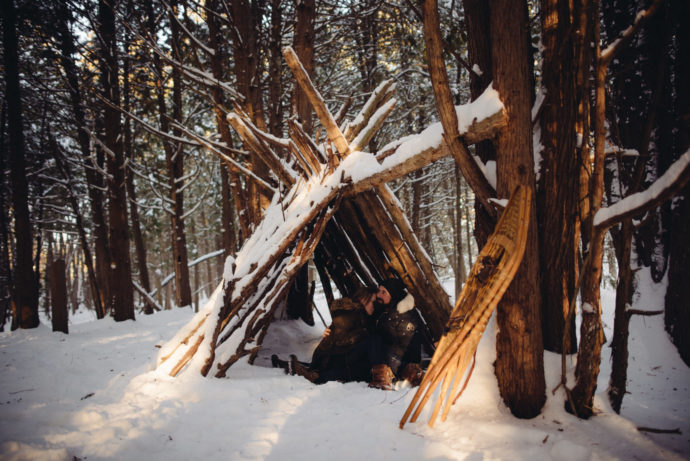 Greenwood Engagement Photos – Sara & Christian: The Story
On the morning of their engagement session, Sara and her family experienced a loss. Regardless of all she's been through lately she was still brave enough to come out to the shoot. I believe this photograph truly captures the bittersweet emotions Sara felt that day. Momentarily overcome with grief but contented with the knowledge that Christian would be there to hold her, always.
 I focus very heavily of the capture of emotions during all my sessions. I do this by posing the couple as little as possible and just letting them do their thing. I also encourage emotional responses by giving couples prompts. For example, Tell Sara how much you love her and why. What girl wouldn't smile ear to ear listening to what their love responded with?!
For their first date, Christian told Sara to be ready bright and early at 8am. Sara knew this had to mean a great adventure was planned for the day. He whisked her off the Algonquin Park where they spent the day exploring and discovering more about each other. Years laters, the pair returned to the same trails where Christian would ask Sara to be a part of his life until the end of their days.
I absolutely love the beautiful images that could be created during a winter photoshoot but holy moly was it ever FREEZING for Christian and Sara's shoot! I felt terrible for them but it was their idea to do their Greenwood engagement photos at this time of year and they were super happy with the photos. As usual, I arrived in my fashion boots and thought I for sure had frost bite on my toes. But they're warm again and are still attached after it all! Yay 😛
I'm so excited for Sara and Christian's 2017 wedding at the Enoch Turner Schoolhouse in Toronto!
You might also like
June 16, 2017

July 14, 2017