June 8, 2017
Brooklin Spring Fair Engagement Photos – Rashida & Germaine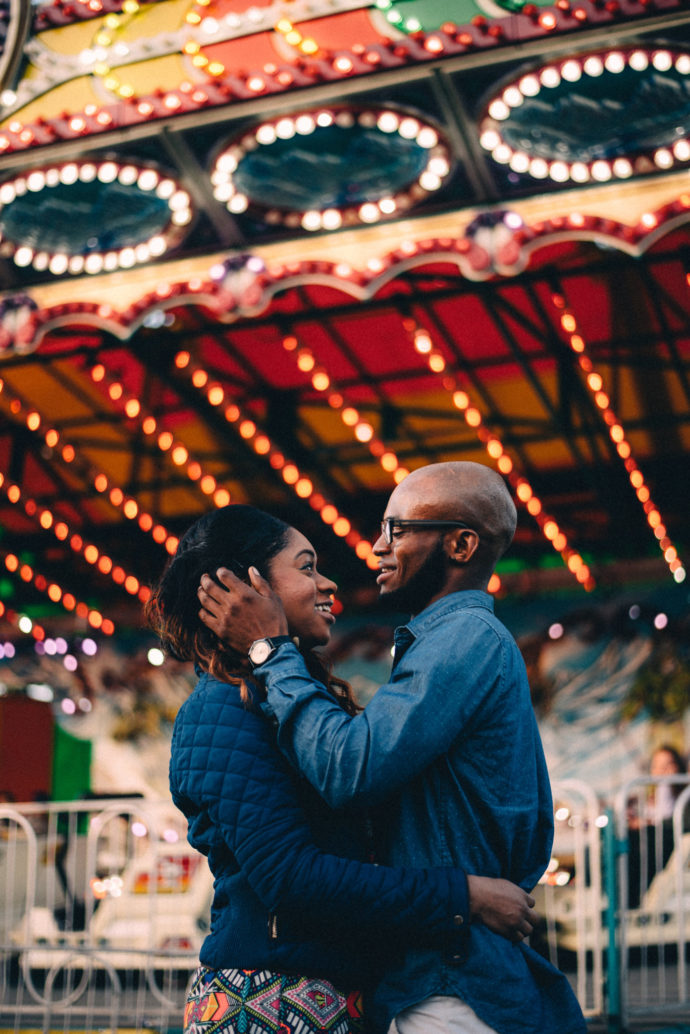 Brooklin Spring Fair engagement photos?! What could be more fun? The Brooklin Spring Fair always sneaks up on me! The first weekend in June when the summer weather is just beginning to truly show off its warmth. The Brooklin Spring Fair has been a constant staple of the Brooklin community for over 100 years. The tradition first started as a small, 1-day agricultural society fair on Vipond Farm (the area now known as Meadow Crest subdivision). While the festivities that were once the main attractions of the Brooklin Spring Fair may be a little different from the current festivities, the core values are still there. The livestock competitions, local artisan and home craft booths, and good old tractor pulls.
I hope you enjoy taking a look at my Brooklin Spring Fair engagement photos 🙂
Rashida & Germaine: Their Story
Rashida and Germaine had been dating for 8 years by the time he made the decision to make it forever. But Germaine couldn't do any small proposal for this love. She was too big a personality and her love for him brought his heart close to exploding. He would have to do something huge that would match their love. He would go big and make her so happy in the moment her heart too may explode. So Germaine went to planning, surprisingly enough it only took him 2 months. He just wanted to get to marrying his sweetheart as soon as he could. He first started with booking a Porter Airline flight around the Downtown Toronto core. It would just seem like a super awesome date outing to Rashida. After that, he started inviting all of Rashida's closest family and friends. With so many people invited it was understandable that he felt a little nervous it might slip out. When the day finally arrived the couple went for their flight and returned in awe and wonder. The way the couple exited the plane Rashida couldn't see her family and friends waiting behind her. On the tarmac Germaine got on one knee and asked Rashida to be is always. When we said yes through happy tears her family jumped out to sweeten the smiles. After many hugs, kisses, and congratulations, they all went into town for delicious feast and festivities.
View more engagement sessions.
You might also like
June 16, 2017

October 23, 2015