June 9, 2017
Bowmanville Couple Shoot in Winter – Kate & James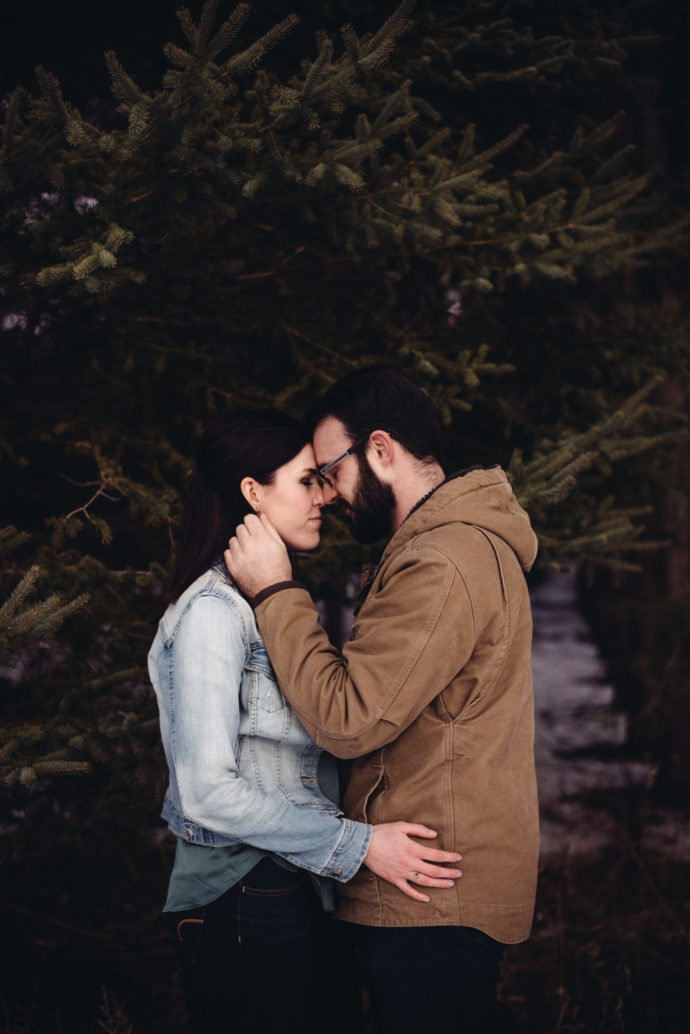 I absolutely loved Kate and James Bowmanville couple shoot at Long Sault Conservation Area. They decided that they wanted to do a winter couple session including their young boxer, Teddy, of course! I love it when couple's want to bring their fur kids along. I'm a huge dog lover as most people know so I'm always happy to have them. Long Sault Conservation Area is definitely my new favourite location to shoot. It has so much variety and it packed tight wit lots of great trees that make for incredible backdrops. The funny thing is I don't think most other photographers know about the place. That's a plus for me cause it's usually a pretty quiet place but they're missing out on this awesome Bowmanville photography location.
Their Story
Kaitlyn and James met while working at SAIL Oshawa together. They became great friends while working in the camping section together but both were seeing people at the time. After some time and finding each other newly single their romance grew other their passion for the outdoors. Kaitlyn and James no longer work at SAIL but they still make time to surround themselves with everything camping and the outdoors. Recently they went on a trip to Vancouver Island to hike the Juan De Fuca Trail together. No easy feat and definitely a slight test to their relationship but they came back happy as ever. Shortly after they adopted little puppy Boxer, Teddy as their fur baby. Kate and James are currently looking for their own place to call home together.
Thanks so much Kate and James for choosing me to capture your Bowmanville couple shoot. It was such a blast winter hiking with you, even though it was a tad bit cold for my liking. I hope nothing but happiness for your little clan.
Check out more Engagment Sessions!
You might also like
December 11, 2017

August 14, 2017