June 26, 2017
Boho Chic Engagement Rings on Etsy – MinimalVS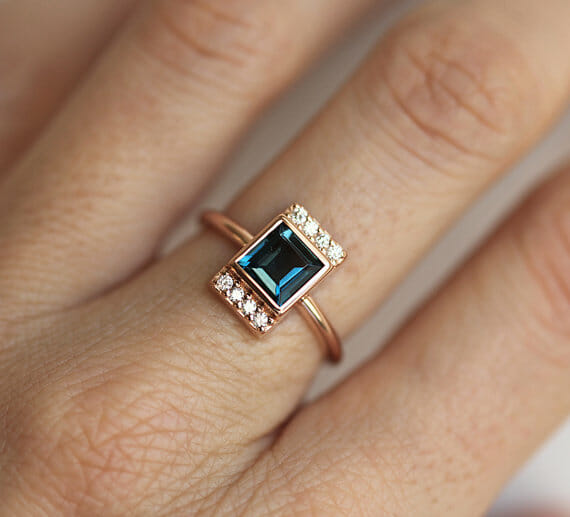 5 Stunning Boho Chic Engagement Rings on Etsy by MinimalVS
I know that searching for the perfect boho chic engagement rings on Etsy for your stylish partner can be super hard so I have made this post about MinimalVS, one of the most beautiful jewelry shop's on Etsy to help you out. Trust me, your bohemian girl or guy will LOVE her stuff. Most of the engagement and wedding rings in MinimalVS' Esty shop are heavily influenced by nature, that's why the earth lover will die for these amazing designs.
MinimalVS
MinimalVS is a jewelry shop that operates out of Slovenia and custom makes their pieces as the orders come in and can personalize them to make them extra perfect for your love. All items are handmade and this company is highly focused on the satisfaction of their clients and making sure that they receive the perfect ring for their unique love. "MinimalVS interprets all the simplest shapes and designs with a handful of imagination. It is for those who love and understand the beauty of minimalism." – MinimalVS
Ocean Engagement Ring 3 Piece Set: Solitaire Fire Opal with Moonstone Ring and Curved Turquoise band
$2605
This completely original design from MinimalVS was their first piece that I saw and it literally took my breath away, I mean LOOK at it!! So stunning. The centre ring's stone is glittering opal surrounded by nesting rings of moonstone and turquoise. There's also a sneaky little marquise diamond in the centre of the moonstone stacking ring. This particular set of rings are set in my favourite, rose gold but MinimalVS' items are customizable so you can get yellow or white gold as well. You can also request specific stones. The ring is 14k gold, with 9x7mm Opal with marquise diamond and turquoise.
Baguette Watermelon Tourmaline Engagement Ring
$1195
This bi-colour Watermelon Tourmaline engagement ring truly is one of a kind with every stone having a different colour combination. The pink and green tourmaline really steals the show with diamonds taking a back seat but adding a beautiful accent to the stone. The rest of the ring is 18k yellow gold but you can customize it to rose or white gold as well.
Alternative Engagement Ring Set: Eclipse Ring with Diamonds and Black Onyx
$2605
I love this ring! There's just something I like so much about the uniqueness of a black stone. It really goes against the norm of the big clear diamond. If your partner loves going against the grain and wearing black this is a great choice. Another interesting aspect of this stacking engagement ring is that the top accent ring is gold and the bottom, white gold. Breaking the rules! Amazing. The designers created this set of rings to represent the beauty of eclipse.
Diamond Sun Ring, Three Engagement Ring Set
$4240
This ring was designed to symbolize the sun and it's cycle through sunset and sunrise. MinimalVS has the same ring in it's shop except for the stones and orange and blue to more closely represent sunrise and sunset. Nesting rings are so in and I love how this company is creating them. This ring is set in 14k gold with a total carat weight of 0.61.
London Blue Topaz & Diamond Modern Engagement Ring
$2125
This ring really struck me as an elegant and modern engagement ring. Maybe for the secret hippie? The London Blue Topaz reminds me of a deep descending body of water and the diamonds at either side, the clouds. Really a great design for the bohemian lady or gent who finds themselves in love with the great outdoors. The London Blue Topaz is 0.90 carats with pave diamonds and 18k rose gold.
If you enjoyed this article about "Boho Chic Engagement Rings on Etsy" be sure to check out my other posts on the blog. 
You might also like
October 4, 2017

June 1, 2017