July 14, 2017
Alliston Engagement Photos at Earl Rowe Provincial Park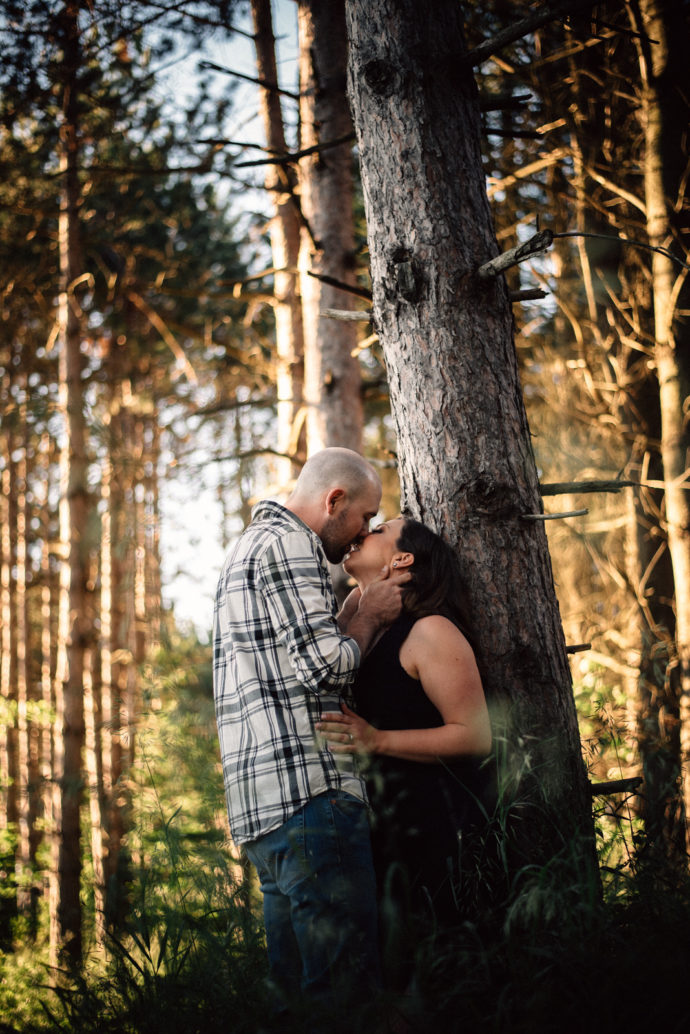 Alliston Engagement Photos – Amy & Tim
Amy and Tim's Alliston engagement photos session at Earl Rowe Provincial Park was such a blast. I really enjoy going for a little hike with my clients to build the bond that is so important for creating the intimate and natural emotions I love to capture. We decided to take the Rainbow Trail and wow was it beautiful. After chatting for 10 minutes or so we began photographing. The trail really offered a wide array of backgrounds with all the evergreens, perfectly spaced rows of trees and tall grass. My favourite of the whole Alliston engagement photos session were the images we created in the canoe on the lake. The time of day was fantastic, just after the sun had vanished behind the trees giving us a soft yet still warm ambiance. It's my most preferred time of day to photograph because it's considered blue hour. When the sun has gone down, it's still light out, moody and just starting to get the blue hue. We ended the session with the couple going for a spin in the canoe as I captured it from the beach.
Their Story
Amy and Tim first met each other while they were going to the same high school in Mississauga. They were good friends but never became anything more. After high school, the two went their separate ways and ended up not seeing each other very much. Years later they would reconnect on Facebook and began to chat. They set up a date at a local pub and hit it off right away. The two have been inseparable for the last 7 years. Now living in Alliston, the couple like to spend time relaxing together, canoeing, playing hockey or watching harry potter. I can't wait to photograph their September wedding at the Nottawasaga inn resort in Alliston. They love hockey so much that they will be getting married right on the centre ice! Thank you so much you guys for choosing me to photograph such important times in your lives, it means so much. 🙂
If you liked this post check out more engagement sessions.